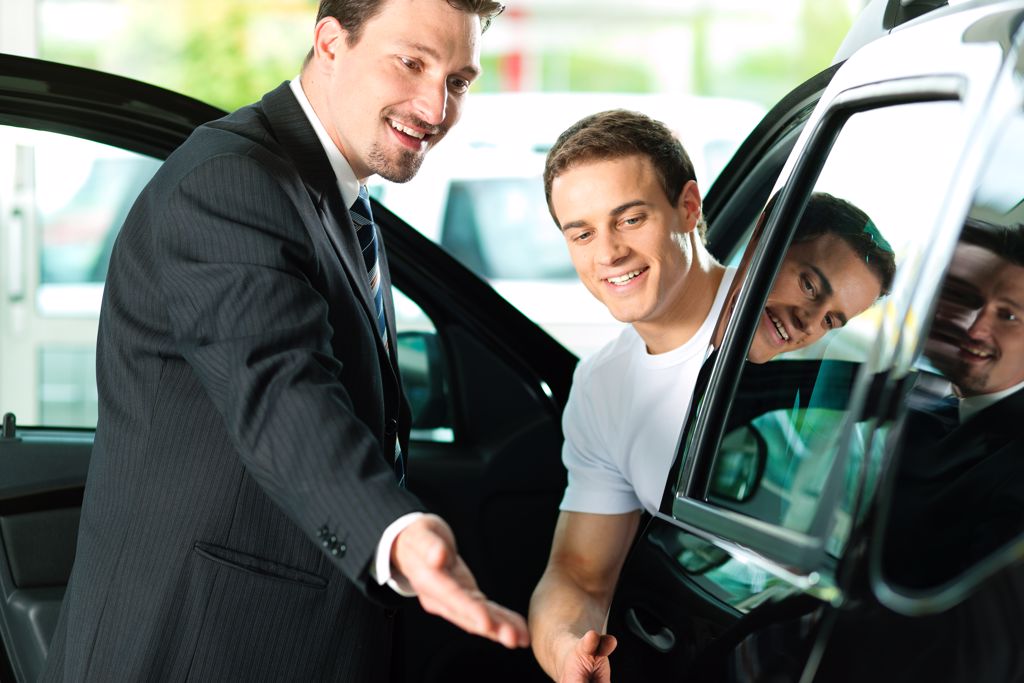 Customer Testimonials
We are proud to have had our customer service acknowledged throughout the years. Our ongoing commitment to exceed expectations is what drives us to succeed and it's this philosophy which has resulted in the following testimonials from our customers.
"Capital City Ford absolutely blew the other dealers out of the water when I was trying to trade my car and upgrade to a ute. Thomas was knowledgable and a good listener, and he sincerely wanted to help me match the right vehicle to my needs and get a fair trade. He was always concious of my limited time, and always came up with ways to make the process easy. I also appreciated Capital City's embracing of technology to make test driving a vehicle quick and easy, and make purchasing rapid and painless too. The process became a pleasure, whereas it had been very frustrating at the car yards I tried prior. I will highly recommend this dealership to friends and family in the future." Ford Ranger Wildtrack buyer - Glen
"I would like to thank Rolf van Dalen for his assistance in my recent purchase of a Ford Fiesta. I had been to a few car dealers and felt very pressured to buy cars that were "amazing deals that won't last the day". Amazing deals seeming to equate to the car I just happened to be viewing at the time. I never once felt this pressure from Rolf, and appreciated his patience as I tested it more thoroughly than any car! There was never any doubt in my mind I would buy from Rolf due to his free and frank manner, and his knowledge about the vehicles. Honesty goes a long way! Thanks Rolf, your help was very much appreciated and I am enjoying the car." Ford Fiesta buyer - Marie
"I recently received my new Ford Ranger XLT from Capital City Ford, Wellington. I found Phil Dransfield to be very easy to deal with. I had been to many car sales yards and found that they were all too pushy and full on. But I immediately felt relaxed and at ease when I stepped into Capital City Ford. Phil was very knowledgeable about the vehicle and went into great depth in showing me what the vehicle could do. He also followed up to see if I was happy after I had acquired the car. I definitely feel that he was a pleasure to deal with, and I have already recommended him to all my friends." Ford Ranger buyer - Teresa.
"Hi Thomas,

I just wanted to express my great appreciation and sincere thanks for a very reassuring and enjoyable car buying experience. You and the rest of the team at Capital City Motors have been easy to deal, reasonable and very professional. You, in particular, were a large factor in me deciding to buy the car from Capital City Motors. You built my trust and confidence in you from our first meeting and this made doing business with you worry free. On our first meeting to discuss what I was looking for I found your friendly, knowledgeable and helpful approach superb in helping me to consider whether the car you showed me was what I was looking for. You answered all of my questions, arranged the test drive very efficiently and gave me space to think things through afterwards. You were open and reasonable in reaching an agreement which meant we both were happy with the deal struck. Delivery of the car was swift, met my expectations and you were very thorough and helpful in explaining everything to me before I took it away, leaving me with the reassurance that we can get in touch at any time with follow up questions that you will help with. Thank you very much. A car is a big and important purchase, especially when you are buying it for your son as I was, and you made the experience an easy and reassuring one. This was the second time I have bought a car from Capital City Motors in the last year and the second very good experience I have had. I will be coming back to Capital City Motors as my first call for when I buy another car in the future". Mike
"Phil Dransfield is a fantastic salesman and allows the buyer to choose exactly what they need in their new vehicle without pushing for the most expensive model with all the bells and whistles. As a buyer, you can relax in his capable hands as Phil allows you to make a well informed decision on your new vehicle. I love my new Ford Ranger and know that it is exactly what I need for my work and play. The team at Capital City Motors are patient, understanding and always willing to listen to your needs to give you the best advice and care." Ford Ranger buyer - Sam Sebire
Contact Us