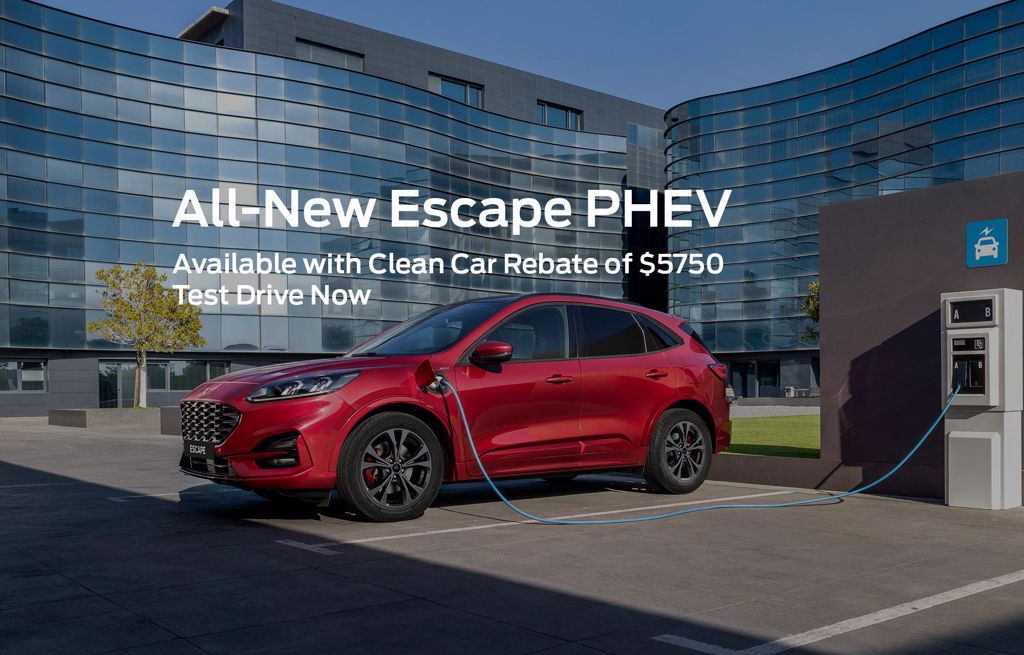 Test Drive The Escape PHEV Now
Ford's first plug-in hybrid SUV, the all-new Escape is available to pre-order and test drive at Capital City Ford.
CLEAN. QUIET. CAPABLE.
Wherever the destination, the Escape Plug-in Hybrid SUV uses two sources of power to get you there more efficiently. An advanced electric powertrain lets you make shorter trips of up to 56km on zero emissions2, and can recharge anywhere you have access to mains power.
For longer journeys, the conventional combustion engine ensures you can go as far as you need to, using powersplit technology to help recharge the Hybrid battery as you drive. While energy captured through regenerative braking also helps to extend your electric range even further.
Buyers will also be entitled to receive a rebate on new and used Electric Vehicles of up to $8,625. This means that our new Ford Escape PHEV will be eligible for a $5,750 rebate.
The Escape PHEV is now available to test drive at our Kapiti Rd branch in Paraparaumu.
Contact us and arrange a test drive today!
News