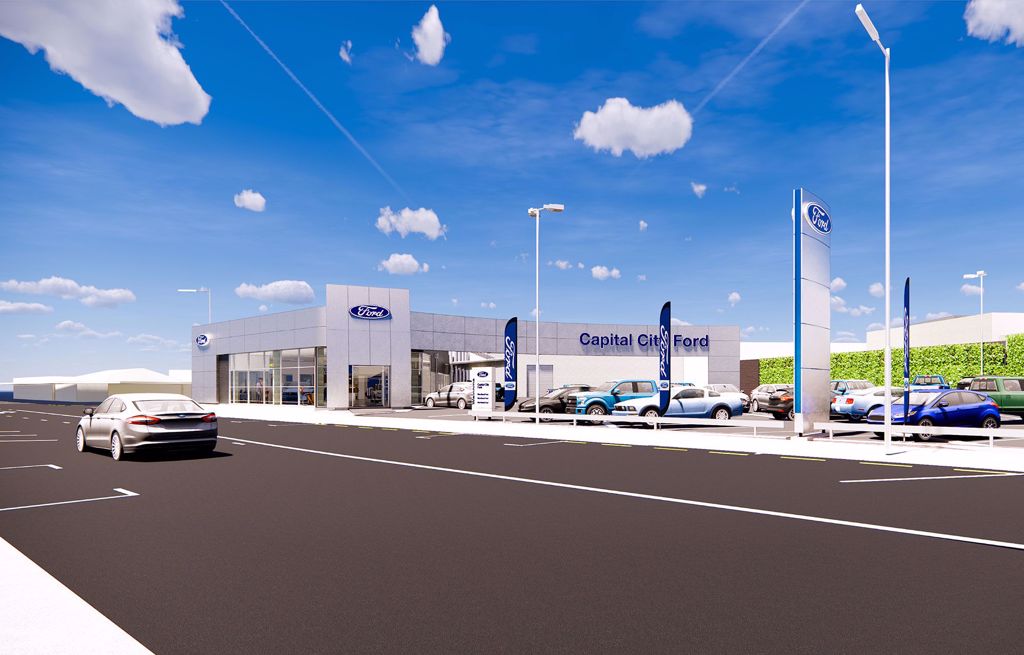 We have moved! Here's everything you need to know.
We have moved to our new home in Lower Hutt!
It is with a lot of excitement that we can share with you an update on our dealership. By now you will probably be aware of our plans to relocate our sales, support and administration departments to a brand-new, state-of-the art facility in High Street, Lower Hutt.
The next stage of this development has seen the permanent relocation of our Ford sales team from 97 Taranaki Street, Wellington to 434 High Street, Lower Hutt. This happened following the close of business on Sunday 4 October and we will now continue to meet your needs from our new home in Lower Hutt. Here our team are operating from a temporary sales office until construction of our new showroom on the site is finished. We expect to have this completed within the next few months and the above image is what the dealership will look like.
Please be aware that these plans do not affect our new, purpose-built service centre at 258 Taranaki Street in Wellington. This service centre remains in its current location and will continue to offer the exceptional service that our Wellington city based customers enjoy.
Our interactive and modern showroom in the PwC Centre on Wellington's waterfront also remains unchanged. For our customers that are based in the central city, these offer a convenient location for you to learn more about our fantastic brand in a relaxed and enjoyable environment. This can be found on the ground floor of the waterfront side of the PwC Centre on Waterloo Quay.
Also remaining unchanged is our sales and service branch in Paraparaumu and our dedicated service centre in Porirua.
We would also like to take this opportunity to thank you for your patience and understanding during this transition period. Moving our sales, support and administration teams to Lower Hutt has been 5 years in the planning and we are excited to be putting the finishing touches on our new dealership. Our new showroom in Lower Hutt will be amongst the newest in New Zealand and we're confident they will deliver you the best customer experience in the country. As a business, we have enjoyed a long and rich history for nearly one hundred years and we are committed to serving the greater Wellington region for another one hundred.
We look forward to seeing you soon!
Best wishes,
Matthew Carman
Chief Executive Officer/Dealer Principal
News